Custom embroidery with
no minimum order
Embroidery makes great presents, souveniers and other personal gear and you don't have to break the bank with
no minimum order.

Katya Embroidery's friendly service makes finding that perfect gift more pleasant.
Request a Quote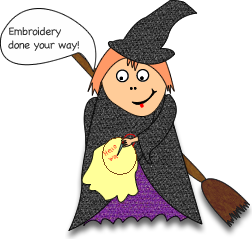 Katya Embroidery knows how difficult it can be to find the perfect gift or just the right gear for your club. So if you're looking for jackets for your band or motorbike club or something special for a wedding or birthday, why not give us a go?
Some embroidery companies insist that you order embroidery in bulk orders or make you pay a large premium when all you're wanting is one or two items. Katya Embroidery's no minimum order policy allows you to pay for only what you need, saving you money.
Not sure what you're wanting? Click for our design catalogue or garment catalogue.